About us
Johnstown & Ruabon Tyre Service is a privately owned business dedicated to providing the highest possible service to individual motorists and businesses alike.
Your safety and driving experience is our priority.
Established in 1979 our company has built up an excellent reputation within Wrexham and the surrounding area. We keep over 600 tyres in stock with same day delivery. Fast delivery on all car parts within the hour.
Our reputation is built around providing the best possible prices alongside friendly and reliable advice you can depend on. Our staff are all experienced mechanics and are committed to offering customers the best possible service.
We work closely with local businesses and support Plas Madoc Leisure Centre.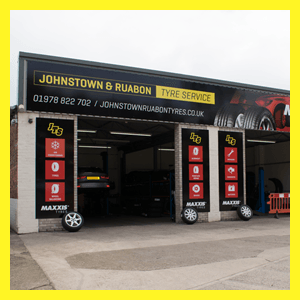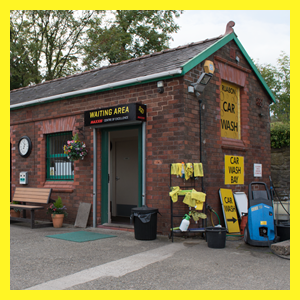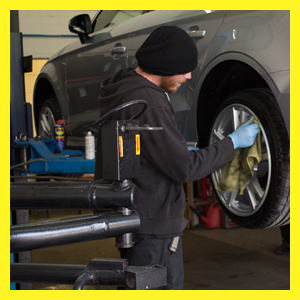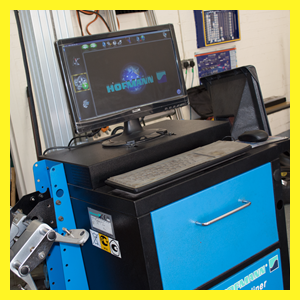 Testimonials
We are always pleased to welcome customers old and new, an approach best illustrated by the experience of this happy customer through the five star review left for us on qype.co.uk:
We had a flat tyre when we were on holiday in Llangollen and were very happy to find this service prior to driving home. An initial phone enquiry was met with an enthusiastic and welcoming response and I was reassured they had the tyre we needed. When we arrived, customer service was second to none, we were made comfortable and aided in unpacking our luggage to put away the spare etc.
The owner showed us into the small waiting room and even made us coffee, whilst the tyre was replaced and was very chatty and friendly. In addition they offered to wash the car, which was filthy, prior to the drive home and did so very thoroughly. The price was also highly competitive - we had paid significantly more previously for the same tyre. I would highly recommend them to anyone.
Mrs T Thompson, Bournemouth